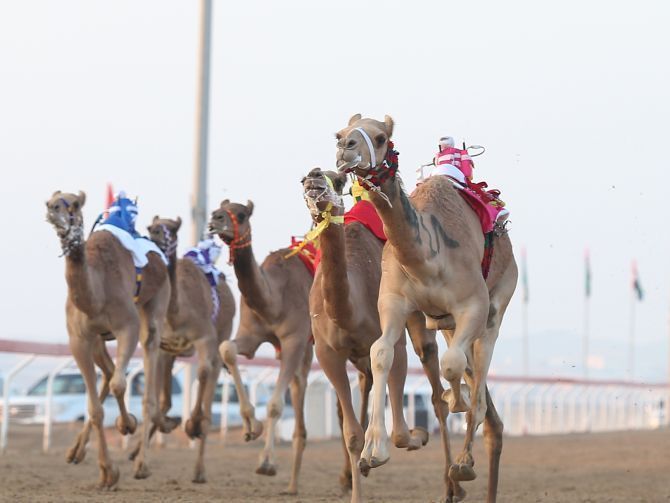 Saturday, 19th - Thursday, 31st March 2016
Al Marmoum Camel Racetrack, Dubai Al Ain Road
The popular camel festival will see thousands of highly-trained camels from all over the Middle East of different ages and breeds compete in rounds to win their owners amazing cash prizes and other highly-priced items.
According to the organisers, it is a traditional festival that all Emiratis as well as expatriates should come watch and experience. There will be day-long activities with many side shows based both on the country's cultural traditions and folklore as well as raffle draws.