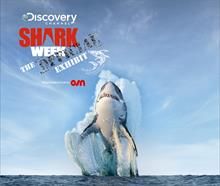 Start Date: 21 July 2016
End Date: 31 August 2016
Welcome the Devil Rays, Hammerheads and more of the ocean's most fascinating creatures to Underwater Zoo.
See them up close - from our new breathtaking underwater tunnel, or on our brand new, one-of-a-kind panoramic screen.
Explore Discovery Channel's Shark Week exhibit in association with OSN and experience the first ever interactive, digital shark cage for a lifelike marine encounter.*
UAE residents get a 30% discount from 10am to 9pm and a 50% discount from 9pm till closing. A once in a lifetime offer for a once in a lifetime adventure.
Immerse yourself in an incredible aquatic adventure.