Imagine that You do not need to search for the clients any more, do not need to spend on an expensive advertisement and think of different promo actions? And the only thing which You have to do is – to provide Your numerous clients with the highest-level services they can imagine!
Somebody will say it is a myth! And the users of SMOOGLEE know – this is reality! And it will become Your reality as well – all, that You need to do is - just create the page of Your company on SMOOGLEE!
ATTENTION! On line platform SMOOGLEE.com specializes exceptionally on the Service Industry!
So, Your Company provides clients with some services. For example, You deal with delivery, cleaning, transportation or You organize any events, or provide law/bank/consulting and any other types of services! By the way, I enumerate various services not occasionally! I do this for You, my dear Customer, to show You that our slogan "SMOOGLEE.COM- Your hypermarket of services" is chosen not by chance – the platform is a unique marketplace for all kinds of both domestic and business needs!
Let us continue?! So, You did create a web-site-page on a platform, what next?
1. As soon as the task will be posted in Your category – You will get notification on email! Who can post this task? It can be both individuals and companies. Now we have already more than 10 000 visitors per month and this number grows extremely fast! Also, it can be a large company, for example, Coca-Cola, Microsoft or Emirates Airlines!
Simply subscribe for the task on the platform and believe Customer will choose exactly You! Remember – Your web-site-page on SMOOGLEE should be bright and unforgivable!
2. When searching for service providers – a client has two variants:
create a task
find necessary company in the catalogue!
It is important, that Your Company is in it!
We, by the way, as well as You, I hope, are constantly developing! In fact, as the great Lewis Carroll said: «Now, here, you see, it takes all the running you can do, to keep in the same place. If you want to get somewhere else, you must run at least twice as fast as that!» Are You with us?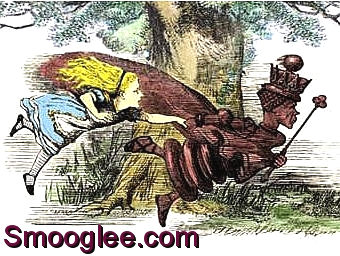 So, the news is that now You can see in Your profile the amount of people, viewing Your page for the period! And the nearest future You will even know the portrait of visitors of Your page on SMOOGLEE!
A leader of Service Company is like a sculptor! His task is to convert difficult, both fragile and intractable material of customer relationships in perfect work – effectively working business!
We wish You, dear Leader, to use only effective and verified resources – such as – online platform SMOOGLEE.COM!
Hurry up! Now You can create Your own web-page on Smooglee for FREE! Just push the button "CREATE WEB-SITE' on the top panel of the site! Bon Voyage!